Update to Bootstrap 4.2.1 is the most important change that we implemented in the editor in the last few days.
But I will start with another convenience, which will make your work faster! We added a possibility to search for Bootstrap variables, which will immediately direct you to the right bookmark.

Searching for a Bootstrap variable, you will straight away receive an information in what category it is, what's the name of the label and the variable itself. You can of course click a variable, and then you will be redirected to the right bookmark.
What's new in Bootstrap 4.2.1?
In the new version, Bootstrap creators added two new types of components:
Spinners – used as indicators informing e.g. about loading of the site. All edition options made available as Bootstrap variables are of course available in the builder.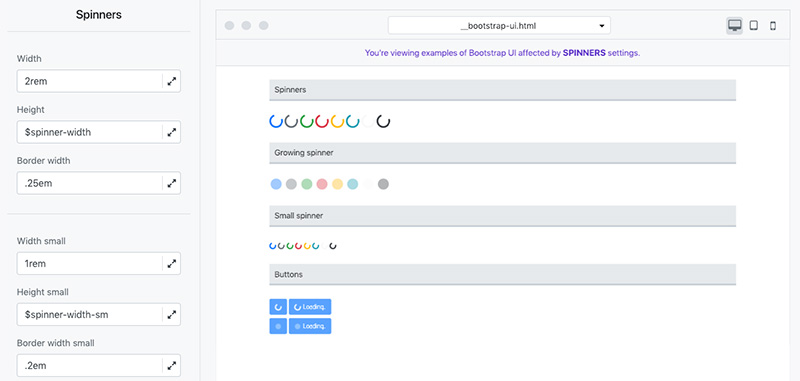 Toasts – are light messages, resembling notifications on mobile devices. In their case, you can also control the look using our builder.

Building a theme based on Bootstrap, remember to set the styles even for the components that you are not using on your site. Thanks to that, the whole template will be consistent, even in the case of adding new components in the future!